MEET OUR MINISTER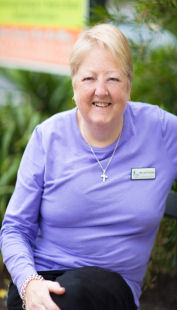 Hi, my name is Judi and I am the Minister of the church, working in a part time capacity.
We welcome anyone of any ability and age group – from babies to oldies. I believe in opening up the church and reducing any barriers that prevent people from coming to know the love of Jesus. Our worship services provide a variety of songs of praise, scripture reading, prayers and sermons that help understand what the Bible says to assist us manage better in today's busy and sometimes confusing world. As Minister I provide Pastoral care and counselling for those in need, whether they belong to the church or have no belief at all.
Why not pop in any Sunday morning at 10am and check us out. I am sure you will find our small congregation open and friendly.